About
Contact Email : dan.rusei@gmail.com
Twitter: @drusei
Github: https://github.com/danrusei
Linkedin: danrusei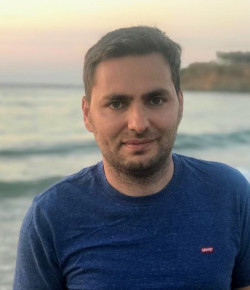 About Me
I have over 8 years of experience in leading Network & Systems operational teams, with focus on team growth and performance, as well as on-time projects delivery. Main objective is to support and deliver a secure and highly available large scale infrastructure.
I'm interested in distributed systems (Kubernetes), networking, cloud native architectures and serverless.


I enjoy coding in GO, as it is a powerful yet simple and modern language. Without any doubts, it's the current language of the cloud infrastructure.
Rust is the other langauge that I enjoy working with as it is fast and memory-efficient. It has a friendly compiler with useful error messages and it's best suited for high performance aplications and embedded programming.
I'm familiar with Python, using it in the context of Machine Learning and scripting . Tensorflow is an interesting piece of technology , so I experimented a little bit with it.
Flutter framework & Dart have a bright future on UI, unfortunatelly didn't have too much time to play with these.
Last but not least, I like sharing information about the technologies I learn and use within the projects. I hope my articles have and will continue to help & inform people.